Original - $290.00

8w x 8h x 2 deep inches
Oil on Claybord
The artist signature is on the side of the art. This piece does not need framing. The claybord is 2 inches deep and hollow on the inside. There are pads on the back to protect your walls.

The sides of the claybord are painted also.
Scroll down to see images of the sides of this art.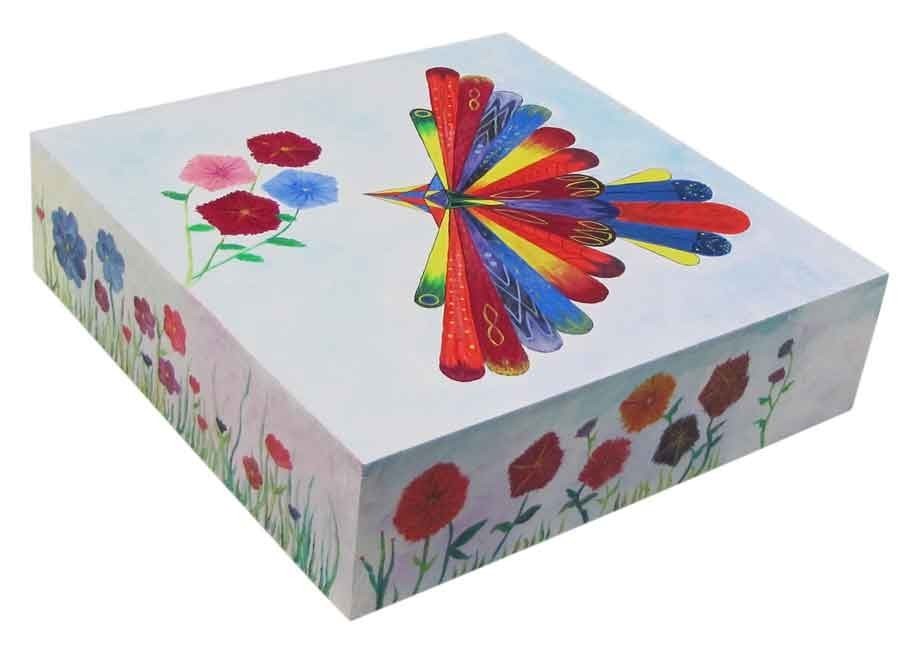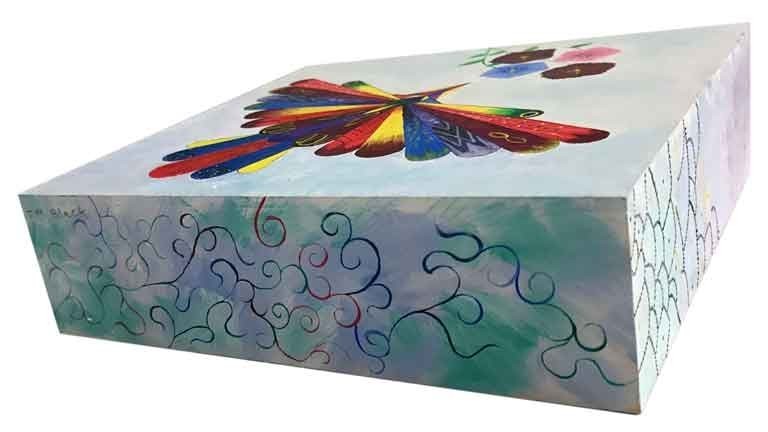 The artist signature is visible in this image.
Hummingbirds migrate through central Arizona. This is one of the best places to see hummers during late July and early August. There is also a group of hummingbirds here that do not migrate. My Dad keeps the bird feeder filled and the hummers know he is the one who does that job. When the feeder is empty, the hummingbirds will go from window to window until they find my Dad. Everyone else goes ignored. Once Dad is found, the birds will tap on the window to get his attention!