Let me tell you a story...
Prickly Pear Cactus
Original
11 inches wide x 14 inches high
Colored Pencil & Ink on 300 LB Cotton Watercolor Paper. The fine line work is ink and the colored parts are colored pencil.
Two months in the making. The Arizona desert grows the most beautiful assortment of flowers in the spring time. The prickly pear cactus is just one of hundreds of flowering desert plants. The sun blazes across the desert and spring brings rain to support flowers.
Look around you and see the beauty that exists everywhere you go. Smell the flowers and leave the thorns behind.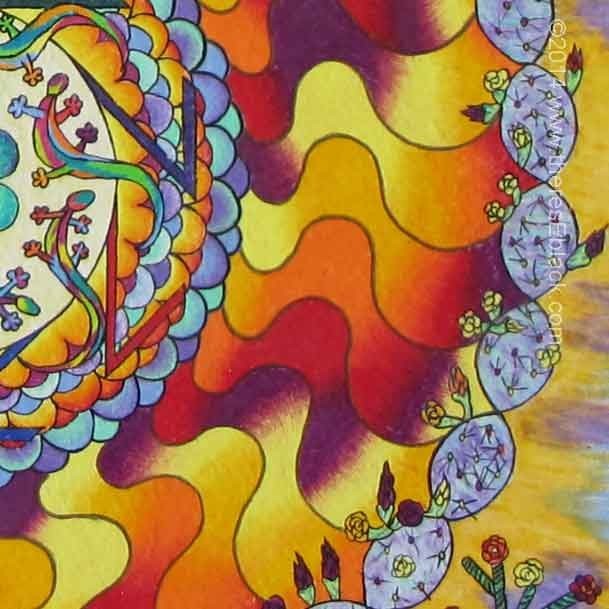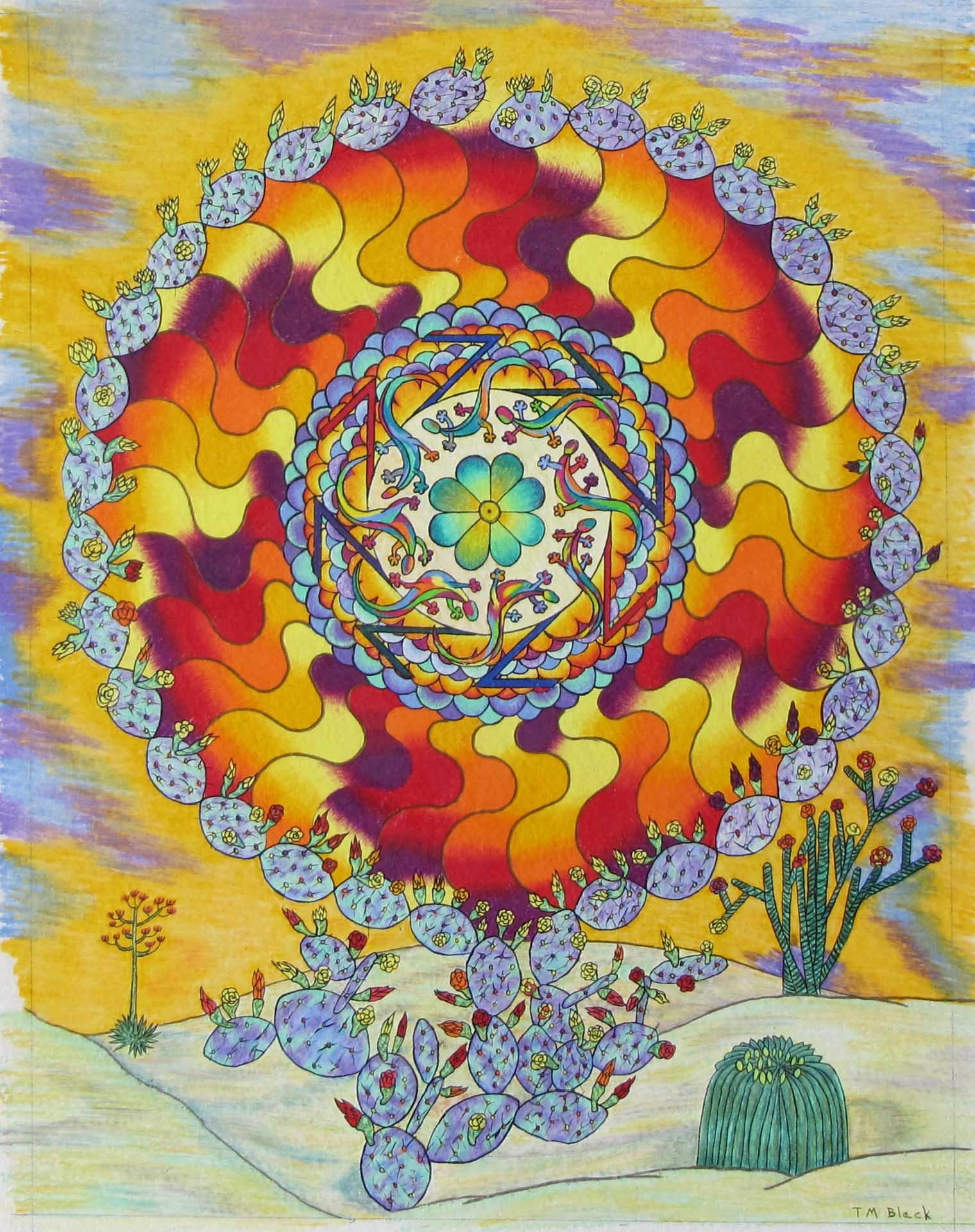 Detail image is below.
Fine line work is ink. Color is wax-based colored pencil.