Original - $650.00

11w x 13h inches
Oil on Cotton Watercolor Paper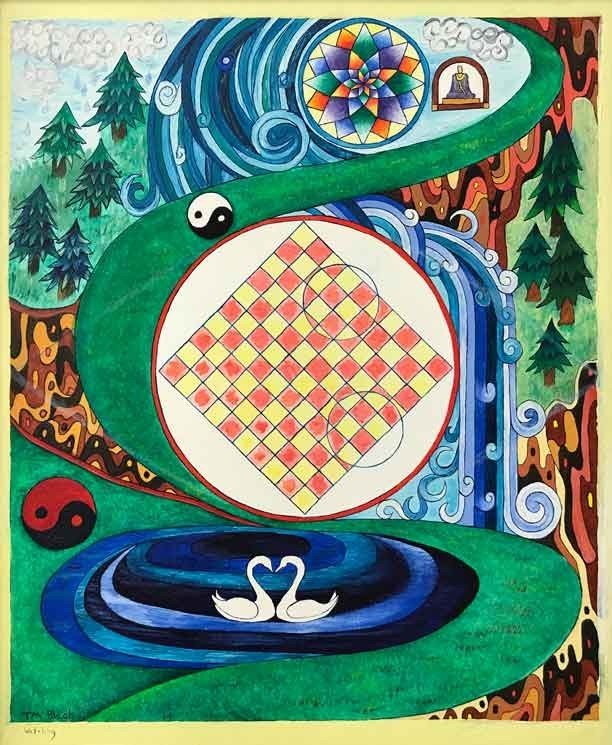 <--
Look closely and you will see that the center circle is the iris of an eye.

This painting has a yellow border. The title is at the bottom left just below the signature.
The art is currently framed and ready to hang. This piece can be shipped with or without the frame.